Pyatigorsk is a city in Stavropol Krai on the Podkumok River in the Southern Federal District of Russia, about twenty kilometers from Mineralnye Vody. The name Pyatigorsk means "five mountains" in Russian and is so called because of the five peaks of the Beshtau (which also means "five mountains" in Turkic) of the Caucasian mountain range overlooking the city. It was founded in 1780, and has been a health spa with mineral springs since 1803. The Russian poet Mikhail Lermontov was shot in a duel at Pyatigorsk on July 27, 1841. There is a museum in the city devoted to his memory.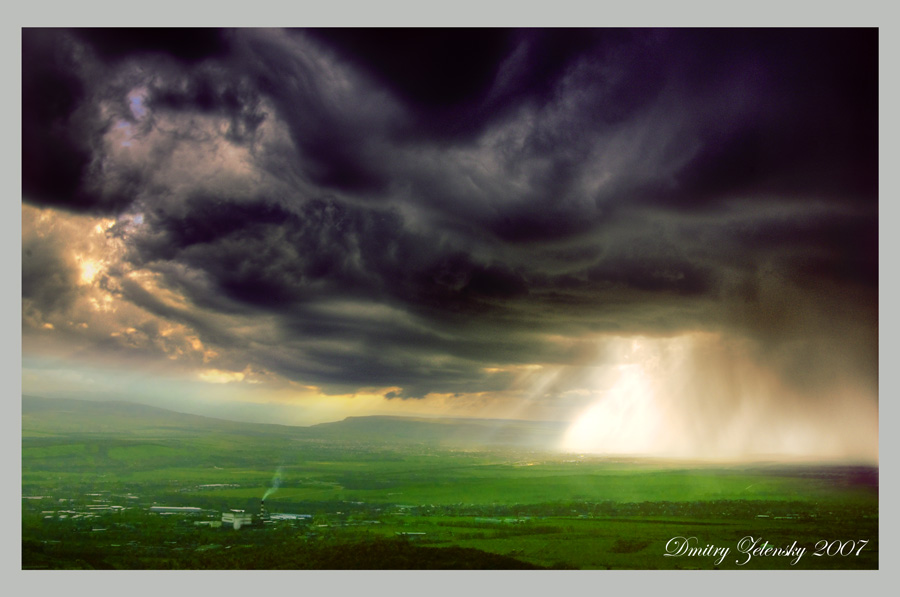 Photo by Dmitry Zelensky
---
---
You can follow any responses to this entry through the RSS 2.0 feed.