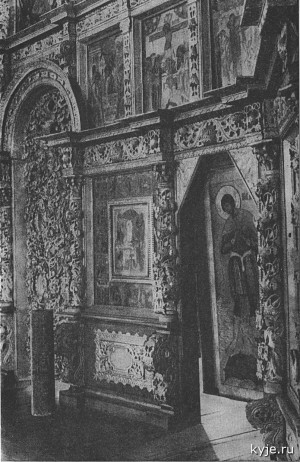 Photo by N. Bobrov
The Kyje State Historical and Architectural Museum — Four-tiered Iconostasis in the Transfiguration Cathedral (18th century).
Staatliches Museum für die Geschichte der Außenarchitektur Kishi. Geschnitzter Holzikonostas der Preobrashenski — Kathedrale. XVIII. Jhrh.
Valtion rakennustaiteellinen museo Kižissä. Preobrazenskin kirkon nelirivinen puinen ikonostaasi (1700-luku).
Musée historique et architectural d'Etat à Kiji. Iconostase en bois sculpté à 4 rangs de la Cathédrale de Transfiguration. XVIII, siècle.
Эта страница доступна на Русском языке.
---
---