For many centuries, to build a harmonious compositions artists from the "Golden Section".
Golden section – division AC line into two parts so that more than half of the 12th to a lesser AB, as a period of the BC is AB (ie, AB : BC = AC : AB). The ratio is approximately 5:8. 5:8 ratio is very close to the party standard frame (24:36 mm 5:7,5 = = 2:3).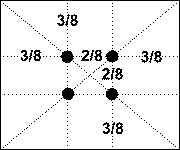 An example of the "Golden Section" – location of the main components of the frame in the special spots-visual centres. These points only four, and they are located at a distance of 3 / 8 and 5 / 8 from the edges of the plane.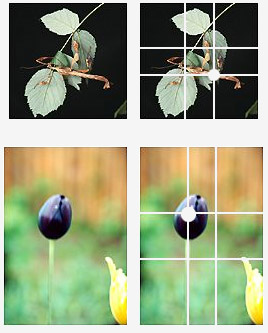 The example shows how to build a frame in accordance with the golden section. Man has always focused its attention on those locations, regardless of the aspect ratio or picture.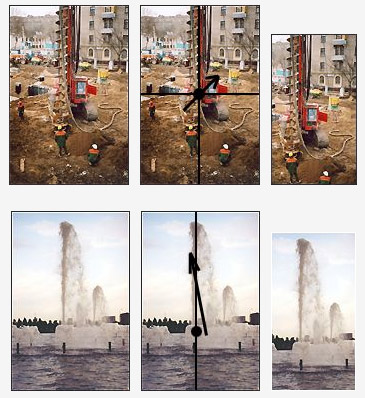 And see what is a breach of the rules. The last frame of a series of a crop.
---
---
No Responses to "Golden section in photography"
Comments are closed.